Ricci's Bikkies

Ricci's Bikkies was established back in 2003 by Ricci & Husband Ross from their home kitchen. What started as a little side venture for Ricci – who was then a stay at home mother of three, soon became a thriving business that would see Ricci's Bikkies become Australia's largest Pita Crisp manufacturers.
Their factory, based in Healesville, Victoria has seen the company establish a loyal following for their simple but tasty snack foods. From the early days of business up until today, the couple still show up at local markets and tastings all over Australia, meeting their customers face to face.
More recently they've released Australia's first ever Choc Pita, which in a few words could be described as "delicious wafer-thin morsels".
In this new era, consumers are looking for products they can trust, Australian made with integrity and quality… That's where Ricci's Bikkies fit in…
Show Sort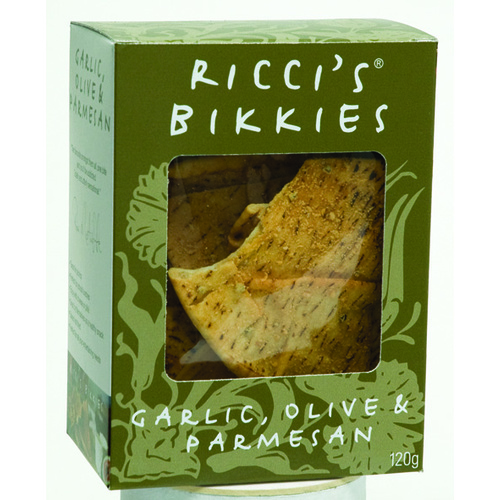 Riccis Bikkies Boxed Garlic Olive & Paremesan Turk
Riccis Bikkies Boxed Garlic Olive & Paremesan Turk
or 4 payments of $1.73 with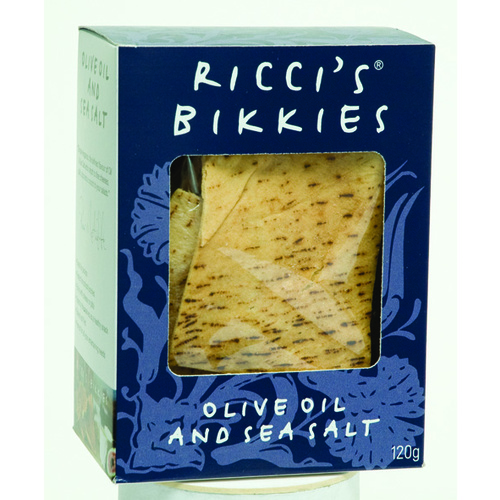 Riccis Bikkies Boxed Olive Oil & Sea Salt Turkish
Riccis Bikkies Boxed Olive Oil & Sea Salt Turkish
or 4 payments of $1.73 with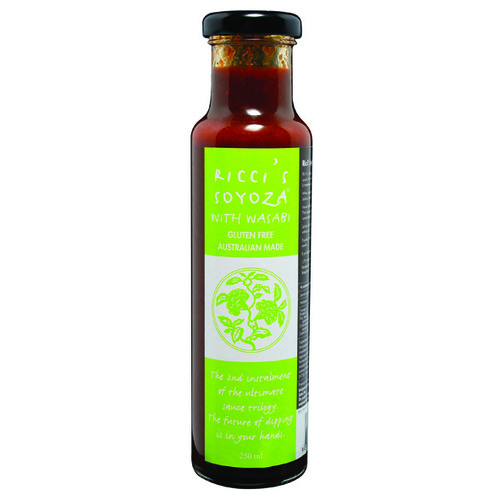 Riccis Sauces Soyoza with Wasabi 250ml
Riccis Sauces Soyoza with Wasabi 250ml
or 4 payments of $2.50 with