From the experience of four generations and a collaboration with NASA, the one pot dishes line by Tiberino was born! Tiberino's one-pot dishes are perfect for everybody looking for a tasty and healthy Italian meal. They are 100% natural, don't contain any chemical ingredients, with no added sugar or fat.
Cooking takes minutes and requires just water and oil. Choose from the delicious selection of pasta and rice meals.
The Medici family ruled the city of Florence in the region of Tuscany from 1433 until 1756. Every time a Tuscan village or town was conquered by the Florentine Army, a stone stamp marker with the Medici House symbol was put in evidence on the wall of the town or on the city hall building and the village become officially a 'Borgo de Medici'.
To honour this historic heritage, in 1999 Massimo Pugi and his family founded Borgo de Medici in Prato in Tuscany. Working with some of the best artisans, farmers and beekeepers of the region, he has developed a complete line of authentic Tuscan fine food creating an ideal village (Borgo) of specialty foods.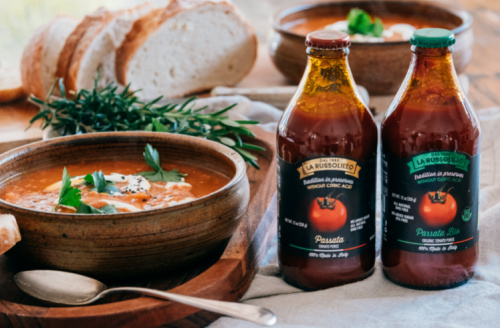 Once upon a time in our city, the tradition was to make passata every year at home with all the family together. It was like an assembly line around a large table. We remember our grandmothers and mothers making the bottles of fresh tomato puree and left in a big pot with hot water to cook in order to preserve the natural quality of the tomatoes. We grew up with this image and every day our company remains faithful to our tradition and produces tomatoes with the same system.
Low in calories but with a very intense aromatic flavour. The datterino is distinguished by its high sugar content which makes it particularly tasty. It is rich in mineral salts, vitamins A and C with a regenerating action on all the cells of the body. Handpicked, processed according to the ancient tradition. Pasteurized with the delicate cooking in a bain-marie so as not to alter the flavour. Perfect for tomato sauces, pasta dishes, soups, stews and casseroles
Pasta di Liguria is an authentic Italian, regional artisan pasta made by the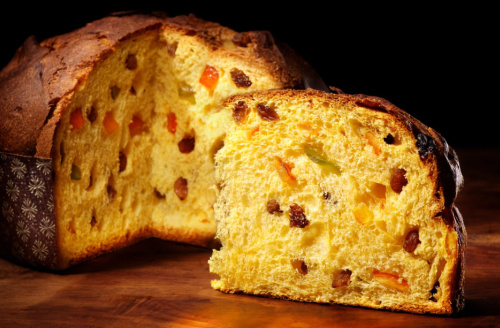 Minaglia family from their hometown in the Ligurian Apennine mountains. The unique shapes depict the centuries-old culinary traditions of one of Italy's healthiest local cuisines and most beautiful coastal regions. Made using artisan techniques and with no added colorings or flavorings, just 100% certified Italian, organic, natural ingredients and pure spring water. With each bite, tells the story of the people and the land of its origin – Liguria.
It all began back in 1944, in a small pastry shop on Viale Monza, Milan. Angelo Vergani – an enterprising young man who loved baking as much as his home town – decided to start his own business. Because of his use of natural ingredients and his constant pursuit of quality, 'Mr. Vergani' soon became known and appreciated among his fellow citizens and specialised in the production of the real Milanese Panettone.
With a range of gourmet flavour combinations and exquisite packaging, the Vergani Pannetone range makes a wonderful gift all year round or as a delicious treat to be enjoyed with a hot drink on your own or with friends