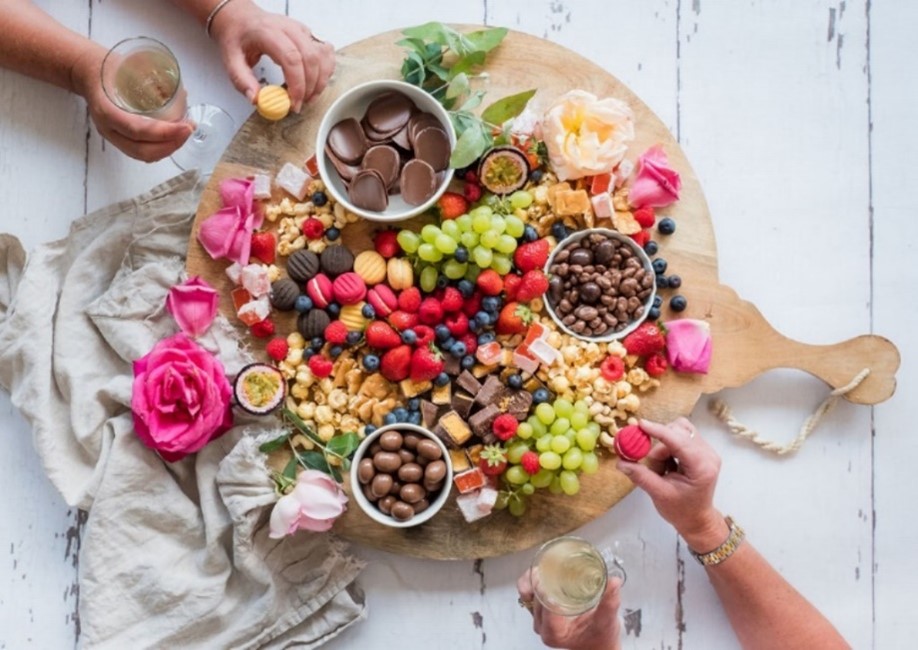 Want to know a sure-fire way to delight your family and friends? Deliver up a delicious Dessert Board full of chocolates, sweet treats, fruits, and nuts and watch their reactions.
The best part is no cooking is required. Dessert boards, or dessert charcuterie boards, are perfect for easy entertaining – whether it be for a dinner party, catch up with friends or special occasions such as birthday celebrations or Mother's Day.
Share with friends over a glass of bubbles – our favourites are from our friends at G.H. Mumm or surprise Mum with this sure-fire hit for Mother's Day celebrations.
Follow this easy step by step guide to putting together a gorgeous and delicious Dessert Board - using the finest chocolates and sweet treats from The Gourmet Pantry. We've included a shopping list at the end of our guide to make getting the ingredients for this stunning dessert easy.
Lay the Foundations
Grab a large wooden board or platter and a collection of small bowls. You can keep it in a colour theme or mix and match for a more rustic look.
Start Big
Start with the bigger items. Add some sweet biscuits with loads of colours – these melting moments in raspberry, chocolate and vanilla are great – and place them in piles around the board.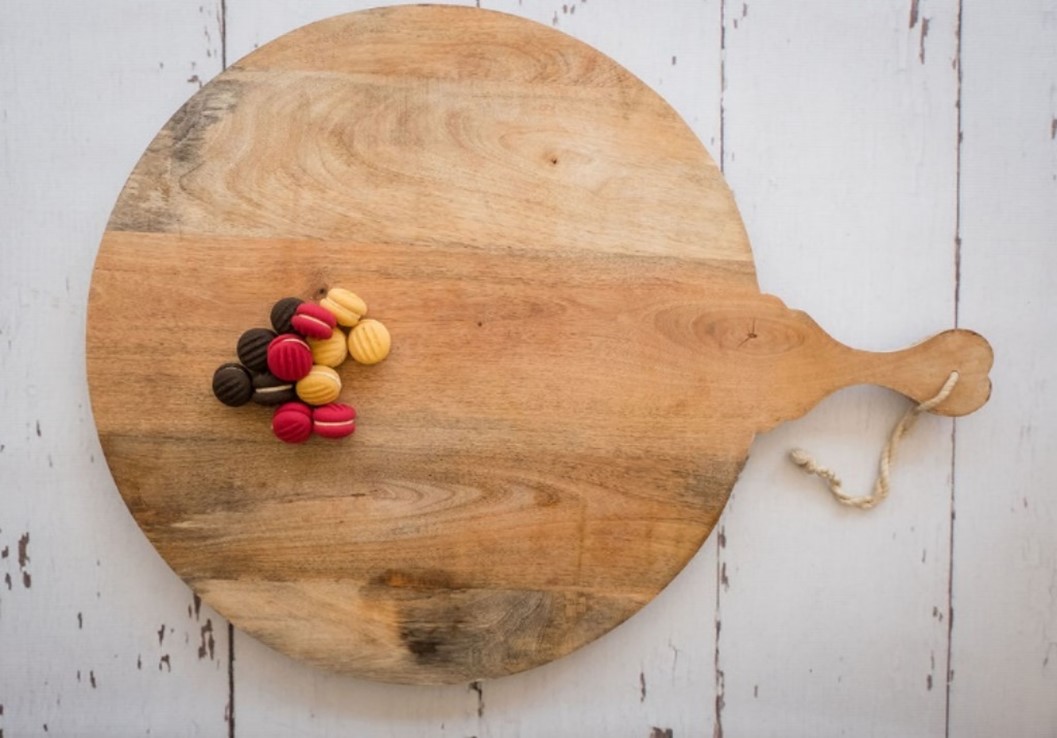 Add Chocolates
We've put the Choc Thins into a bowl as well as the scorched almonds to stop them rolling around the board.
Break up Chocolate bars into pieces and pile on the board or chop up larger items like the chocolate coated honeycomb to bring colour and texture.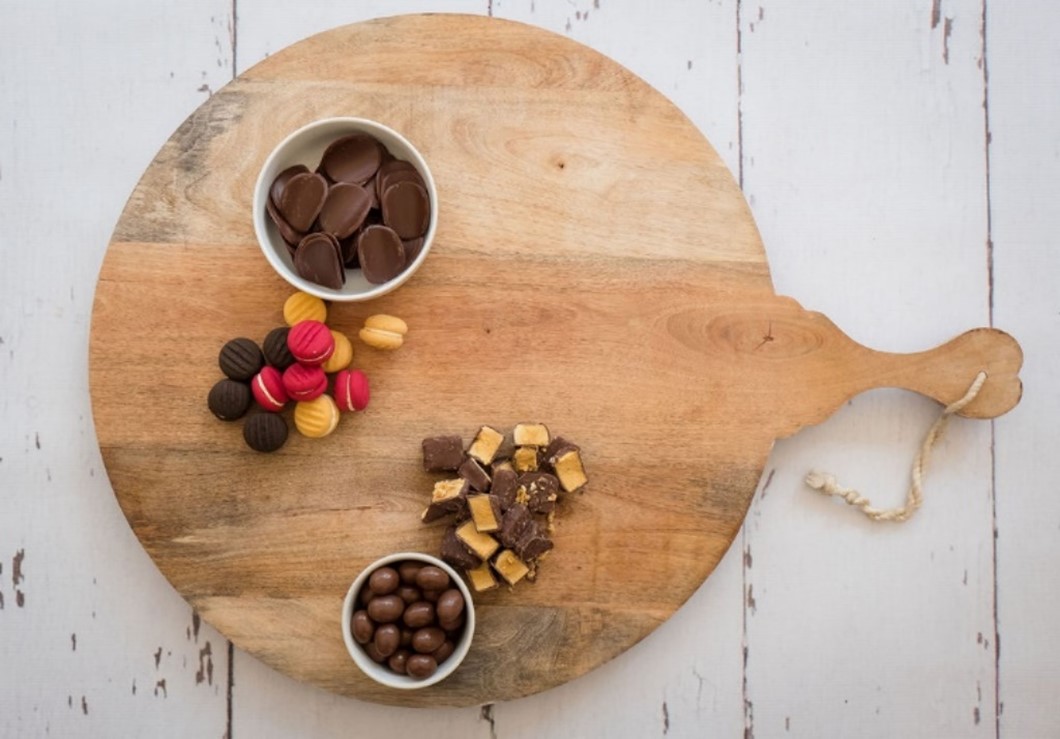 Pile it up
Add the grapes - keep in the bunch or snip into smaller pieces for easy eating.
Place heaps of Honey Coated popcorn across the board. This sweet crunchy addition to the dessert board is a favourite.
Use small bowls for small, panned chocolates like the fruit and nut or for toffee, nougat or peanut brittle or add in piles around the board.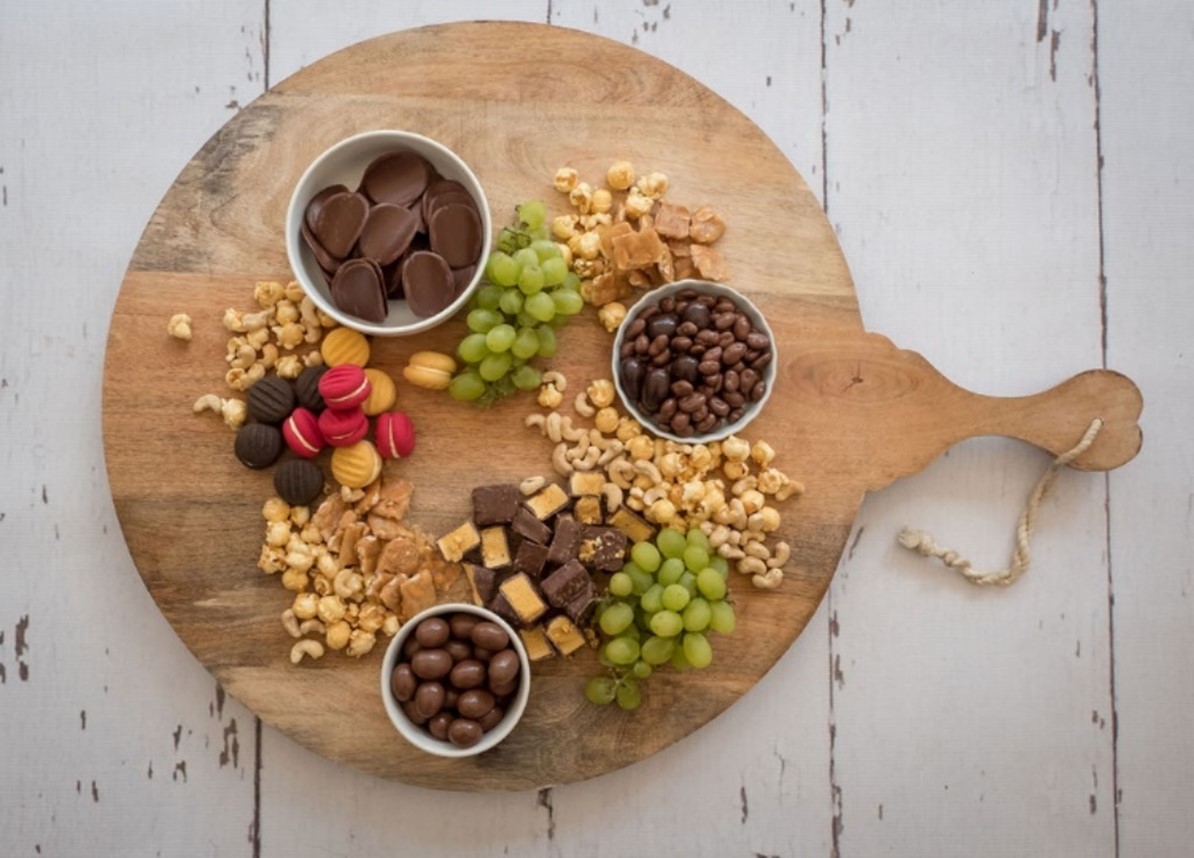 Fill the gaps
Fill the gaps with a selection of nuts like cashews or macadamias and berries including strawberries, blueberries, and raspberries when in season.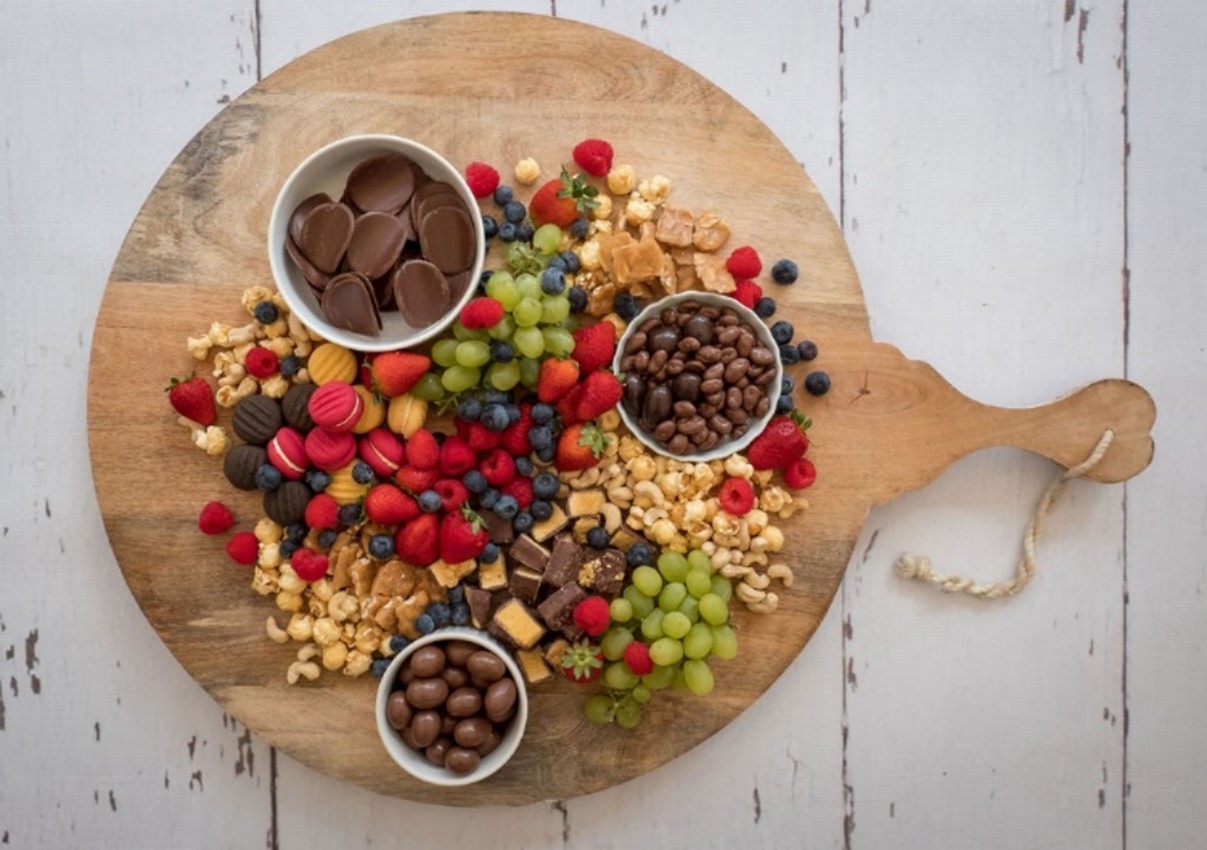 Finish it off with colour and a selection of garnishes.
We've added the gorgeous jewel-like Turkish Delight and a range of flowers to add extra colour, depth, and beauty to the board. Consider mint and edible flowers.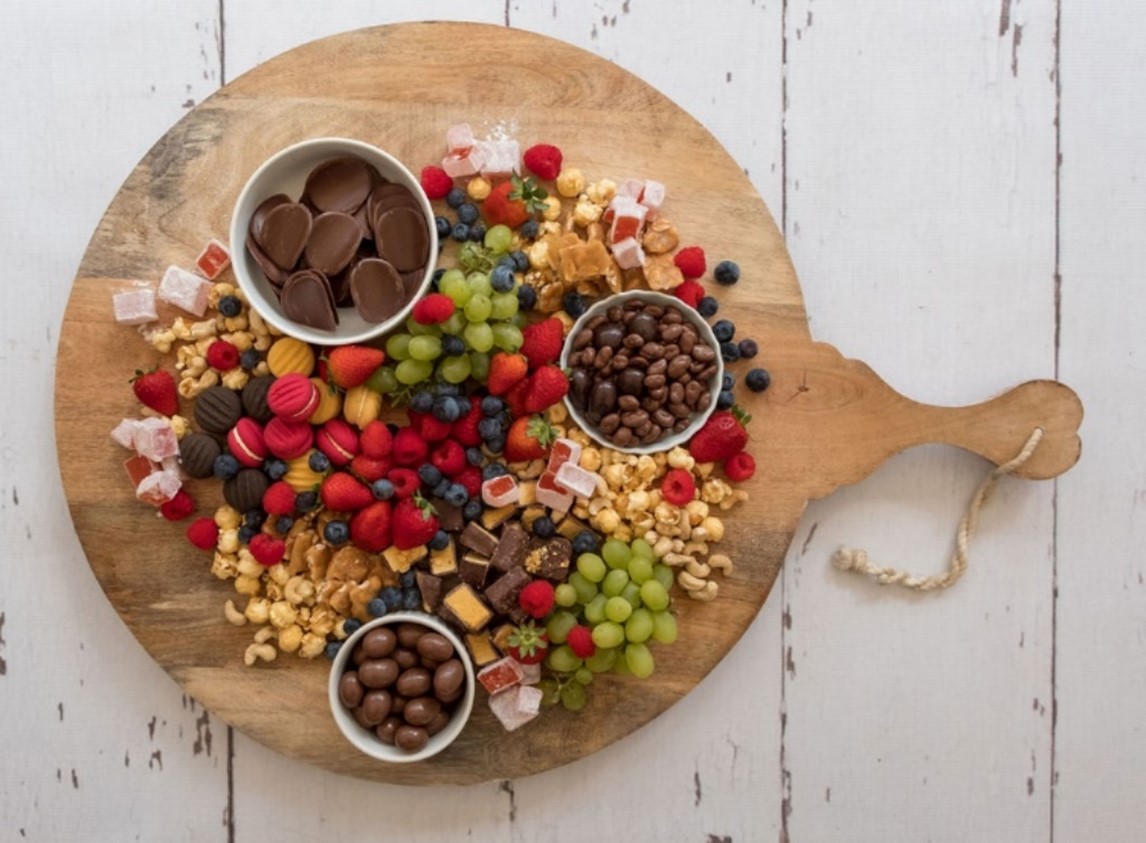 We've used a selection of Charlie's Mini Melting Moments, Ernest Hillier Scorched Almonds and Fruit & Nut Mix, Hamlet's Gourmet Chocs, Danny's Snacking Peanut Thins with Sea Salt and Real Turkish Delight. You can get all these delicious gourmet products and more from our selection of gourmet food.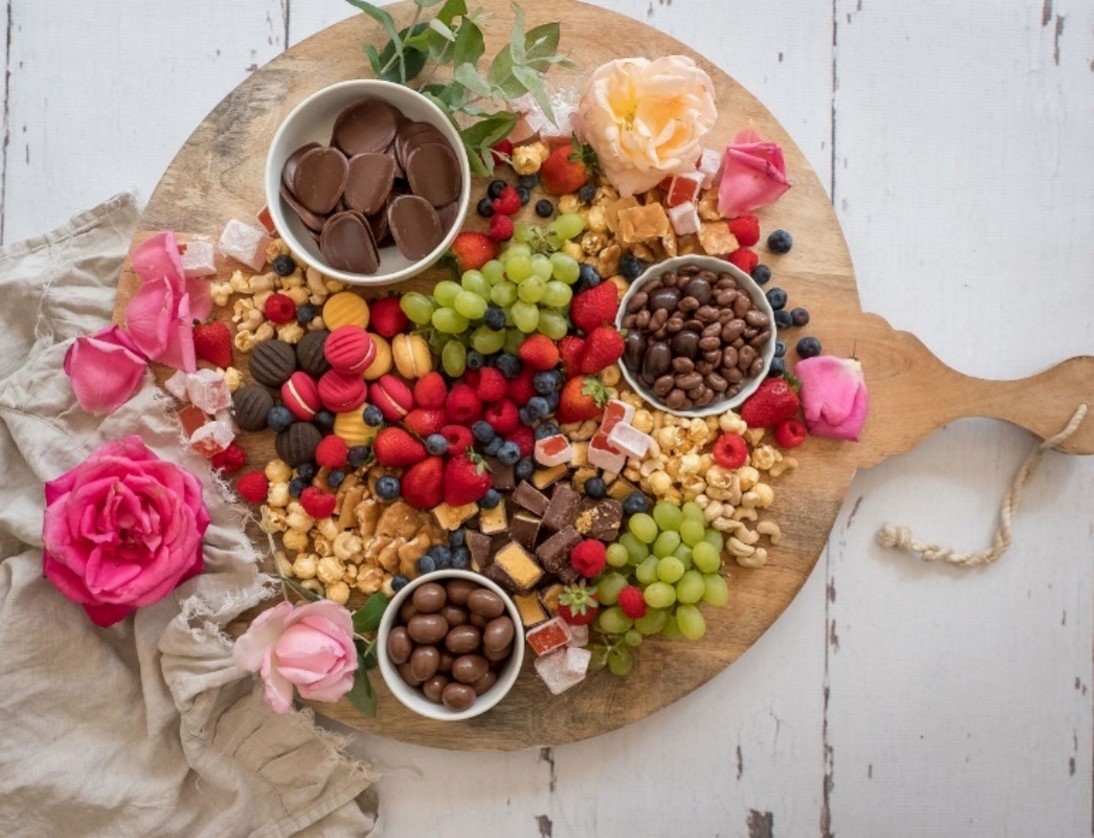 Shopping List
Sweet Biscuits
Chocolates
Confectionery
Fruit & Nuts
Grapes
Blueberries
Strawberries
Cashews
Garnishes
Decorations
You will also need:
Wooden Serving Board – check out the gorgeous wooden serving boards available at The Gourmet Pantry.
Get Social
We would love to see your Dessert Board creations! Tag @thegourmetpantry.com.au on your socials.
Discover the delicious range of the finest gourmet products and premium gourmet hampers from Australia and the world available online now at www.thegourmetpantry.com.au
Shop online 24/7. Free delivery Australia-wide on all orders over $80.