Situated in the heart of the Wairau Valley in New Zealand's famous Marlborough wine region, the Stoneleigh vineyard is home to a unique natural environment. Millions of years ago,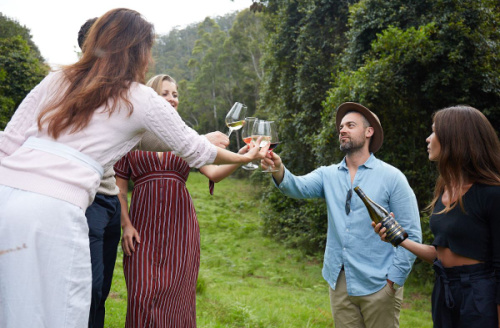 the deep rivers of the Wairau flowed across the area. The stones that were once the bed of an ancient river, today form the floor of the Stoneleigh vineyard and inspired the name – Stoneleigh.
Ultimately, at Stoneleigh, beautiful things happen when partnered with nature. Studded with these precious stones, aptly named sunstones, the brilliant Marlborough sunshine is reflected by these sunstones up into the vines and grapes. These sunstones capture heat throughout the day and release it on to the vines to help develop rich unique flavours for the wine, often with tropical aromas.
Stoneleigh is a premium NZ wine that expresses the vibrancy & fresh flavours of the Marlborough region through a minimal intervention winemaking philosophy & collaboration with nature. The cool climate, high sunshine hours and distinctive stone studded Rapaura soils in Marlborough provide the ideal conditions for a signature style – uniquely fresh, crisp & aromatically rich wine ripened by sunstones, sustainably sourced and vegan certified.
At The Gourmet Pantry, you will delight in our premium hampers featuring these delicious Stoneleigh wines, paired with a range of our gourmet treats and nibbles. It's the perfect way
to enjoy your Stoneleigh wine. With artisan chocolates and featuring our gourmet pitas,
crackers and nuts, our Stoneleigh Wine hampers are sure to impress.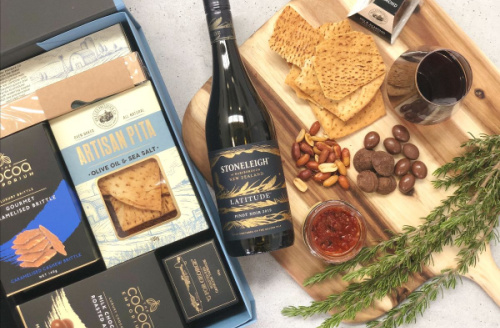 White Wine & Premium Gourmet Selection
Finest Delights with White Wine
Red & White Gourmet Favourites
Red Wine & Premium Gourmet Selection
Stoneleigh Wild Valley Pinot Noir & Gourmet Selection
About the Stoneleigh Wines featured within our hampers:
LATITUDE – Wonderfully aromatic, fresh wines from Marlborough's 'Golden Mile'
Latitude wines are crafted from grapes sourced from the 'Golden Mile'; a strip of land covered
with ancient sunstones and highly regarded for its outstanding grape-growing conditions.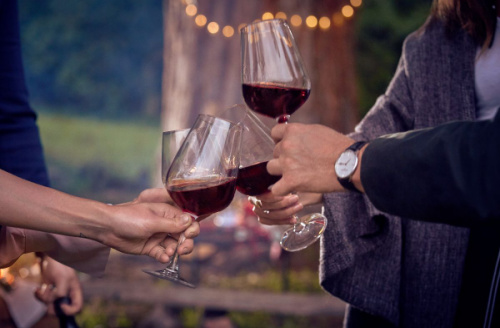 The resulting wines are aromatically lifted and riper in spectrum, a result of higher
concentration of the stones in the area and the remarkable impact this has on the vines.
WILD VALLEY – Expressive wine that lets nature's influence shine through
The ultimate expression of our minimal-intervention winemaking philosophy, Stoneleigh Wild Valley is crafted using fruit picked at optimum ripeness and is wild fermented by naturally occurring micro-flora.
CLASSIC – Grown in the stone-studded Rapaura soils, Stoneleigh Wines are famous for their fresh, crisp style and vibrant flavours
Started by nature and finished by the talents of the Stoneleigh winemakers, our philosophy of minimal intervention in the winery ensures that the vibrant flavours of Stoneleigh are captured in each bottle. Stoneleigh Wines are all and 'sustainability produced'.*
*New Zealand Sustainable Winemaking