Our new range of spirit hampers include the finest collection of gin, whisky & cognac as well as a selection of favourite cocktails including martini, negroni & Manhattan.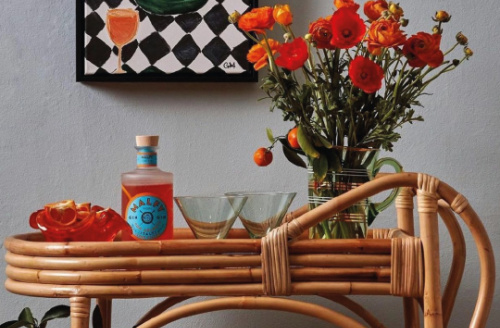 Monkey 47 Schwarzwald Dry Gin
Monkey 47 is a batch distilled and handcrafted gin from Germany's Black Forest. In total, 47 handpicked plant ingredients prepared in extremely soft water from the Black Forest lend Monkey 47 unrivalled complexity and quality. Since its launch in 2010, aficionados, bartenders, and connoisseurs the world over have come to appreciate the incredible complexity and harmony. Uniting British traditions, spices of India, and the landscape of the Black Forest with masterly craftsmanship, our Schwarzwald Dry Gin embodies the enigmatic character of Montgomery Collins
Nowhere encapsulates the spirit of Italy quite like the Amalfi Coast. Inspired by this Amalfi lifestyle, Malfy Gin embodies the essence of 'La Dolce Vita'. The Malfy Gin Con Arancia is a colourful burst of Italian sunshine. Italian oranges combined with a selection of ripe Sicilian blood oranges are blended with the finest botanicals and handpicked juniper to create a succulent and vibrant flavour. Serve with tonic or create incredible bellini or spritz cocktails.
The Glenlivet Founder's Reserve Single Malt Whisky 700ml
The Glenlivet Founder's Reserve has been created using time-honoured distillation methods. Made with water from the same crystal-clear mountain streams, in the same cold, pure air, The Glenlivet Founder's Reserve is as smooth and fruity as the whisky that first ran from the original copper pot stills by founder George Smith. Master Distiller Alan Winchester marries together a selection of aged oak casks and American first-fill oak casks. Selective use of these casks provides a smooth, creamy sweetness that mingles harmoniously with the delicate flavours and complex fruity tones already present in the whisky.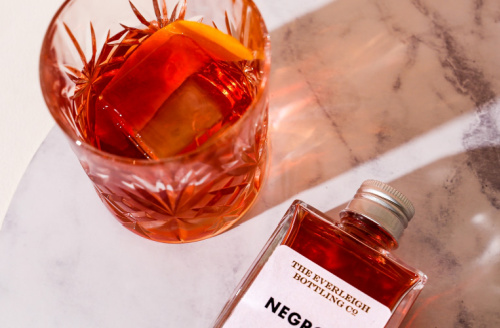 Martell VS 700ml
Three hundred years of passion. A spirit that treasures taste and honours expertise and craft. The beauty and pleasure of every moment celebrated through French Art de Vivre. Passion and knowledge passed from generation to generation, creating cognacs enjoyed all over the world. Maison Martell is alone among the great cognac houses to distil exclusively clear wines, from which all the lees have been removed. This specificity results in the generous, authentic fruit aromas of Martell VS. A cognac remarkably smooth, elegant, with a great aromatic richness. Remarkably smooth and fruity, Martell VS is perfect to be enjoyed in cocktails. Distilled from clear wines, this cognac offers a richer aromatic experience.
The Everleigh Bottling Co – Bottles Cocktails
The Everleigh Bottling Co. takes world-class cocktails from bar to bottle. Manufactured to the most exacting standards in Melbourne, The Everleigh Bottling Co. captures the old-world elegance and fancy-free frivolity of classic cocktail culture with collections suited to each fine drinking occasion. Simply pour, garnish and have it made.
All our luxury gourmet spirit hampers are full of the finest gourmet treats from Australia and the world and are ideal for special occasion gifting.