What will you choose?
Our range of luxury gourmet gift hampers feature the finest selection of Champagne, wine & spirits. We offer a superb range from the iconic St Hugo, bringing the best of the Barossa, Coonawarra and their famed Eden Valley Riesling to celebration Luxury Gourmet Hampers featuring the finest Champagne from G.H. Mumm. Not sure which to choose? We've made it easier with a breakdown of some of the Champagne, wine and spirits we offer.
G.H.Mumm Cordon Rouge Champagne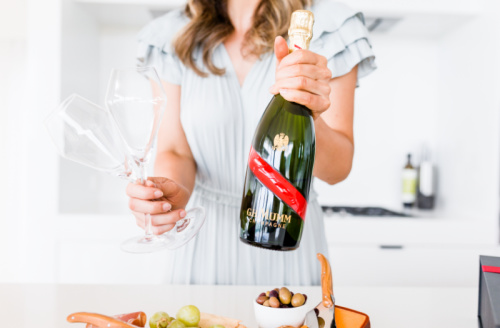 Maison Mumm icon fresh and exhilarating. Rich fruit and praline notes. Since 1876, the bottle's red sash has been a reference to the French Legion d'Honneur. To best appreciate this champagne, drink it as an aperitif or with brunch. Accompanied by fish sauce as mullet or trout. It can also be paired with white meats, Reims ham and creamy and mild cheeses such as Saint Nactaire.
The avent-garde curve is an attractive blend of modernity and 'Nec plus ultra'. Intense ripe fruit, vanilla and caramel. Fresh yet bold. The red sash carved into the glass recalls the House's iconic red ribbon. An audacious & innovative partnership with designer Ross Lovegrove. To best appreciate this champagne, try pairing it with elegant and refined cuisine such as carpaccio or grilled scallops.
A superb example of classic Barossa Shiraz. Bold, full-flavoured and complex, it offers great depth and silky tannins. Magnificent drinking now but will reward medium-term cellaring.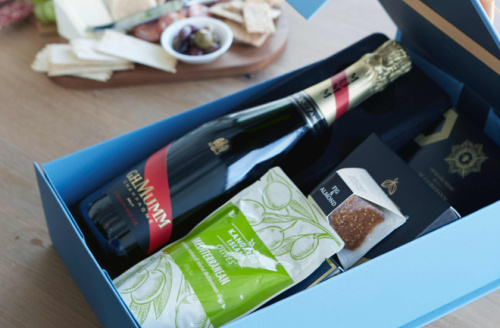 'Matured 18 months in (55% new) 90/10% French/American oak barrels. An impressive vintage for St Hugo, leading out with full, vibrant purple hue. A deep, compact yet bright core of crunchy blackberries, black cherries and satsuma plum hails a great vintage in the Barossa. High-cocoa dark chocolate French oak has been strategically and expertly deployed for long-term endurance. Impressive promise.' Tyson Stelzer
2018 St Hugo Coonawarra Cabernet Sauvignon
Every vintage of our iconic Coonawarra Cabernet Sauvignon has been awarded Gold since 1980 and this year was no exception. With its 18 months in French Oak, and notes of blueberries and cocoa, it is easy to see why this wine has been described as "a quintessential St Hugo of might and poise". Floral and elegant, with balanced fine tannins in support of a regional and varietal fruit profile. Ideal drinking from 2020 to 2029.
2020 St Hugo Eden Valley Riesling
A modern Australian Riesling that reflects the quality of carefully selected Eden Valley fruit. Although drinking beautifully now, with great acidity and minerality, this wine will also reward cellaring.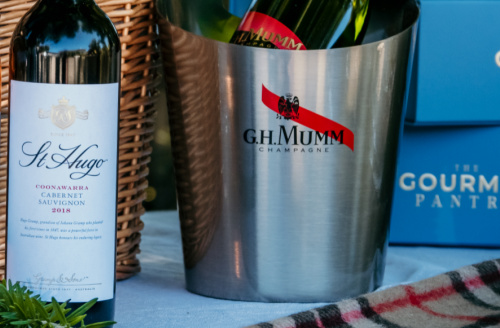 Enjoy with the freshest seafood, such as scallops, ceviche, King George whiting or natural oysters. A low yielding vintage, thanks to lower-than-average rainfall across Winter and Spring as well as a cool September and some hail damage in November. Lower yields across Eden Valley led to increased flavour development and structure in the grapes that remained. Cool night time temperatures in February meant that acid retention during ripening was excellent, producing concentrated wines with good acid balance.
Monkey 47 is a batch distilled and handcrafted gin from Germany's Black Forest. In total, 47 handpicked plant ingredients prepared in extremely soft water from the Black Forest lend Monkey 47 unrivalled complexity and quality. Since its launch in 2010, aficionados, bartenders ad connoisseurs the world over have come to appreciate the incredible complexity and harmony. Uniting British traditions, spices of India, and the landscape of the Black Forest with masterly craftsmanship, our Schwarzwald Dry Gin embodies the enigmatic character of Montgomery Collins.