Gourmet Goodies with Mumm Rosé Hamper
Luxury Gourmet Hamper
$139.95
In stock | Ships now
FREE Delivery Australia-Wide

When will my hamper arrive?
Express Delivery
1-3 Bus. Days
VIC, NSW, QLD metro
2-5 Bus. Days
TAS & SA metro
3-6 Bus. Days
WA, NT & regional areas
Standard Delivery
2-5 Bus. Days
VIC, NSW, QLD metro
3-6 Bus. Days
TAS & SA metro
5-12 Bus. Days
WA, NT & regional areas
Express Shipping by Australia Post
- FREE!
| | |
| --- | --- |
| | Express Shipping is now only $17.95 per Gourmet Hamper! The service is $17.95 per box shipped. Expected delivery time is 1-3 business days (3-5 for NT & WA). Click here for most up-to-date ETAs. Different addresses or multiple hampers will incur extra shipping fees. Additional Gourmet Food products cannot be shipped inside a pre-packed hamper, so if you purchase 1 hamper and also additional products, you will incur two delivery fees. Australia shipping only. Combining Gourmet Hampers and Gourmet Food products will incur multiple shipping charges, as additional products can very rarely be included inside the hamper itself, and need to be shipped separately. |
Standard Shipping by Australia Post
- FREE!
| | |
| --- | --- |
| | FREE standard-speed shipping through the Australia Post network for all individual Gourmet Hampers that are over $100 each or Gourmet Food orders over $100 - expected delivery is between 4 and 6 business days (up to 8 for NT and WA). Click here for most up-to-date ETAs. For Christmas, we recommend taking advantage of our discounted Express Post rates. Due to uncontrollable delays within the Australia Post network, it is possible that orders may take longer than this timeframe to be delivered. Please note that hampers will incur a shipping fee (if under $100 each) per hamper, as they are shipped separately. Australia shipping only. |
Free Click & Collect - Surf Coast, Victoria
- FREE!
Free pick up from our facility in Torquay, VIC.
We'll send you an email once we've picked and packed your order and it's ready to pick up! Let us know what day and roughly what time you'd like to pick up your order using the Delivery Instructions field below, and we'll have it ready for you to pick up from 2 Sawmills Way, Torquay. Give us a call on 1300 936 406 for any additional questions or concerns.
| | |
| --- | --- |
| SKU | 9329772104190 |
| Barcode # | 9329772104190 |
| Brand | The Gourmet Pantry |
| Nutritional Information | Refer to individual products in hamper |
| Storage Conditions | Store in a cool, dry place |
What's inside this hamper?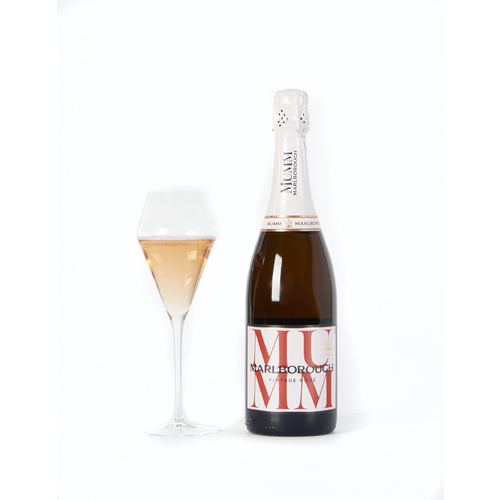 MUMM MARLBOROUGH VINTAGE ROSÉ 750ML
Mumm Marlborough Vintage Rosé is a vintage cuvée made from 100% Pinot Noir grapes and exhibits aromas of small red berry fruits, cranberries and rose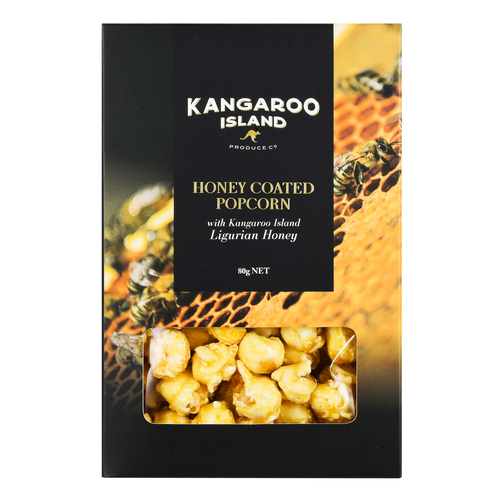 KANGAROO ISLAND PRODUCE CO HONEY POPCORN 80g
Kangaroo Island's pristine environment is the perfect sanctuary for Ligurian Bees to make their famous honey. The KI Produce Co Honey Popcorn is d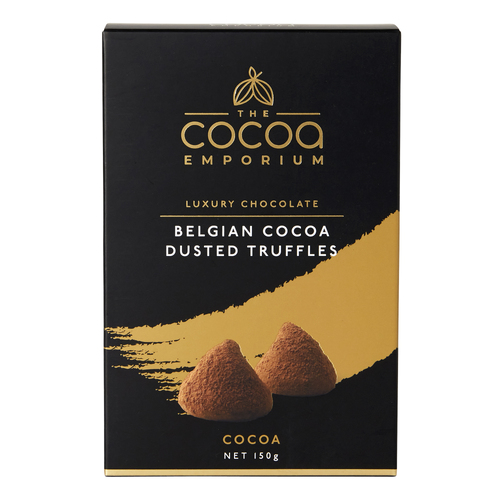 TCE - BELGIAN CHOCOLATE TRUFFLES - COCOA 150G
Decadent Cocoa Dusted Truffles made with the finest Belgian Chocolate.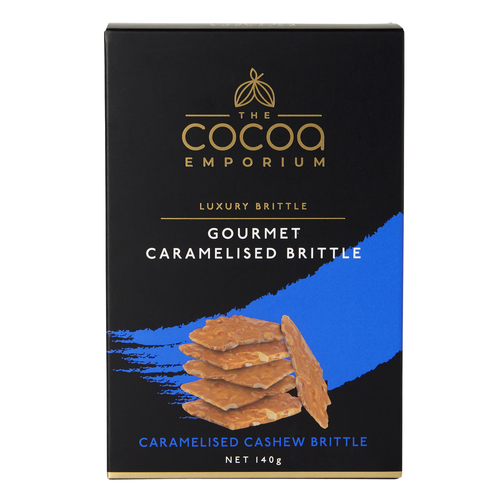 TCE - CARAMELISED CASHEW BRITTLE 140G
Roasted cashews smothered in caramelised brittle makes for a decadent treat with thin, crisp and crunchy pieces.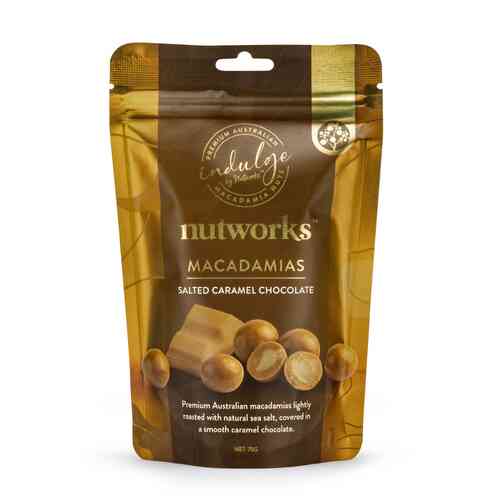 NUTWORKS SALTED CARAMEL CHOCOLATE MACADAMIAS
Premium Australian Macadamias lightly roasted with natural sea salt, covered in a smooth caramel chocolate. Using premium macadamias only, these packs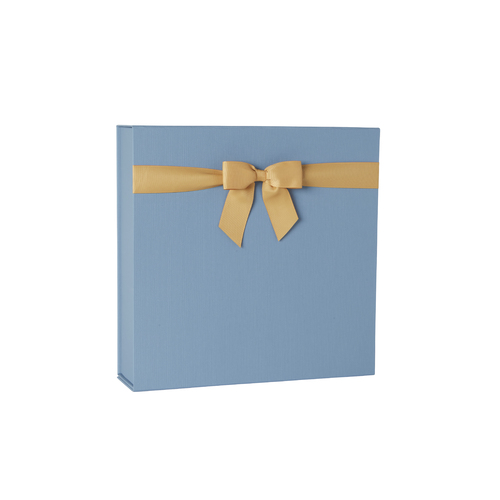 PREMIUM HAMPER BOX WITH GOLD RIBBON
Our stunning new French Blue Gourmet Hamper Box is sure to impress and is finished with quality gold ribbon.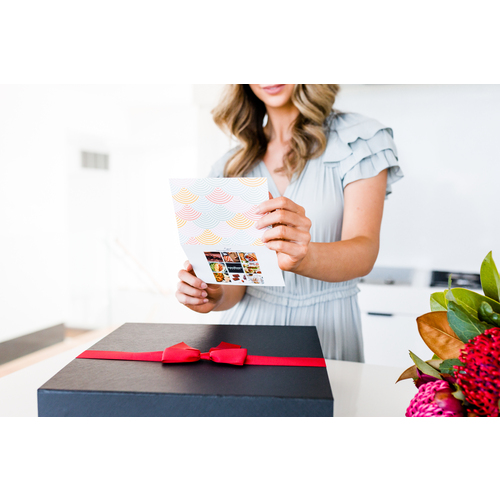 FREE PERSONALISED GIFT CARD
Send a personalised message on one of our FREE gift cards with options to suit every occasion
FREE STANDARD DELIVERY AUSTRALIA-WIDE ON THIS PREMIUM HAMPER
All our Standard Delivery orders are sent with Australia Post with deliveries made during business hours Monday to Friday – except public holidays.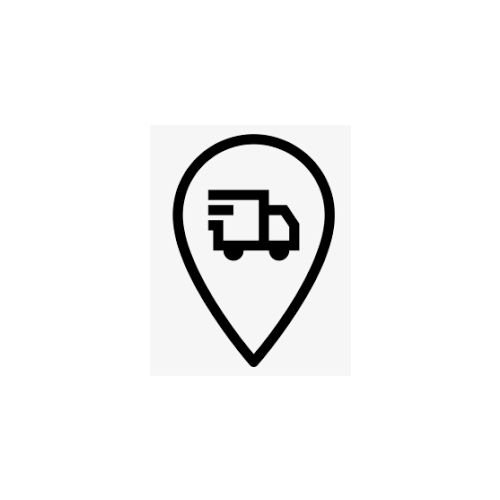 TRACK & TRACE ON ALL PARCELS
You will receive an email when we have packed and dispatched your order with the information you need to track the delivery Australia-wide
Very infrequently, we may be out of stock of an individual component in this hamper. Not to worry, though! We will always substitute a missing product for one of equal or higher value. In most cases, we'll even keep the category of product the same. In the unlikely event that it happens, any substitution of products within a hamper will most-likely be just a different flavour or variety of the same product.
Why they'll love this hamper:
Gift-giving takes on a whole new level of sophistication with the Gourmet Goodies with Mumm Rosé Hamper. The name alone is an ode to luxury, and the contents? They weave a tapestry of taste that'll make the recipient feel cherished.

The very heart of this hamper beats with the rhythm of elegance that only a bottle of Mumm Marlborough Vintage Rosé can provide. A vintage cuvée sourced from 100% Pinot Noir grapes, this bottle exudes notes of red berry fruits, cranberries, and rose petals, providing a dance of flavours on the palate.

But what's a celebration without some gourmet snacks to pair? From the shores of Australia's pristine Kangaroo Island, the KI Produce Co Honey Popcorn brings forth the famed honey of the Ligurian Bees – a delicacy that's sure to capture the fancy of all who taste it.

From the heart of Belgium, we've added Cocoa Dusted Truffles that meld the world's finest cocoa with a creamy filling, creating a sinful yet heavenly delight. And the Caramelised Cashew Brittle is nothing short of a celebration for the palate, with roasted cashews draped in crisp, sweet caramel brittle.

For a touch of local brilliance, the Nutworks Salted Caramel Chocolate Macadamias showcase the best of Australia's flavours. Lightly roasted and kissed by sea salt, these macadamias are wrapped in a smooth caramel chocolate coat. It's not just a treat; it's a journey through the very essence of gourmet sophistication.

This hamper's brilliance isn't just about the content. Presentation matters. Nestled inside our exclusive French Blue Gourmet Hamper Box adorned with a golden ribbon, each product is a revelation in luxury and taste. Plus, with FREE Standard Delivery Australia-wide, track and trace on all parcels, and the ability to personalise your gift with a FREE card, this is not just a hamper - it's an experience awaiting its encore.

Priced at $139.95, it falls under our Champagne & Sparkling Wine Hampers range, a testimony to its premium quality and luxury quotient. This is Australia's answer to premium gifting; it's The Gourmet Pantry's promise of excellence.