Chocoholic Hamper
Luxury Gourmet Hamper
$99.95
In stock | Ships now
FAST Delivery Australia-Wide

When will my hamper arrive?
Express Delivery
1-3 Bus. Days
VIC, NSW, QLD metro
2-5 Bus. Days
TAS & SA metro
3-6 Bus. Days
WA, NT & regional areas
Standard Delivery
2-5 Bus. Days
VIC, NSW, QLD metro
3-6 Bus. Days
TAS & SA metro
5-12 Bus. Days
WA, NT & regional areas
Standard Shipping by Australia Post
- $14.95
| | |
| --- | --- |
| | FREE standard-speed shipping through the Australia Post network for all individual Gourmet Hampers that are over $100 each or Gourmet Food orders over $100 - expected delivery is between 4 and 6 business days (up to 8 for NT and WA). Click here for most up-to-date ETAs. For Christmas, we recommend taking advantage of our discounted Express Post rates. Due to uncontrollable delays within the Australia Post network, it is possible that orders may take longer than this timeframe to be delivered. Please note that hampers will incur a shipping fee (if under $100 each) per hamper, as they are shipped separately. Australia shipping only. |
Express Shipping by Australia Post
- $17.95
| | |
| --- | --- |
| | Express Shipping is now only $17.95 per Gourmet Hamper! The service is $17.95 per box shipped. Expected delivery time is 1-3 business days (3-5 for NT & WA). Click here for most up-to-date ETAs. Different addresses or multiple hampers will incur extra shipping fees. Additional Gourmet Food products cannot be shipped inside a pre-packed hamper, so if you purchase 1 hamper and also additional products, you will incur two delivery fees. Australia shipping only. Combining Gourmet Hampers and Gourmet Food products will incur multiple shipping charges, as additional products can very rarely be included inside the hamper itself, and need to be shipped separately. |
Free Click & Collect - Surf Coast, Victoria
- FREE!
Free pick up from our facility in Torquay, VIC.
We'll send you an email once we've picked and packed your order and it's ready to pick up! Let us know what day and roughly what time you'd like to pick up your order using the Delivery Instructions field below, and we'll have it ready for you to pick up from 2 Sawmills Way, Torquay. Give us a call on 1300 936 406 for any additional questions or concerns.
| | |
| --- | --- |
| SKU | 9329772104145 |
| Barcode # | 9329772104145 |
| Brand | The Gourmet Pantry |
| Nutritional Information | Refer to individual products in hamper |
| Storage Conditions | Store in a cool, dry place |
What's inside this hamper?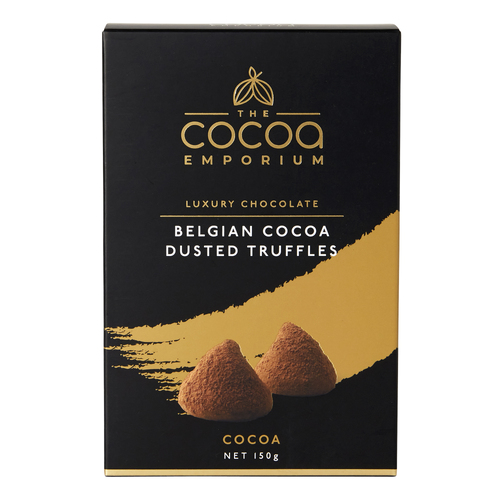 TCE - BELGIAN CHOCOLATE TRUFFLES - COCOA 150G
Decadent Cocoa Dusted Truffles made with the finest Belgian Chocolate.
TCE - BELGIAN CHOCOLATE TRUFFLES - MARC DE CHAMPAGNE 150G
Creamy cocoa dusted Belgian Truffles with the delicious flavour of Marc de Champagne will melt in your mouth.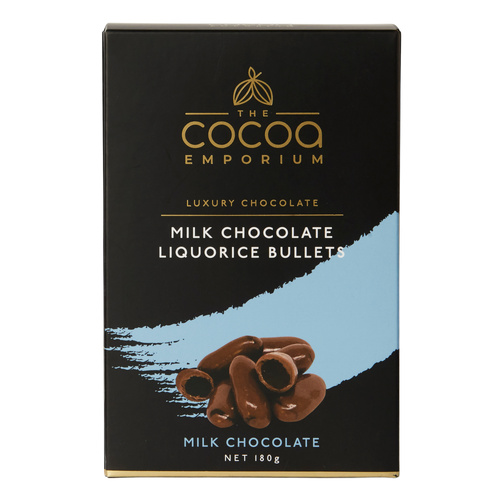 TCE - MILK CHOCOLATE LIQUORICE BULLETS 180G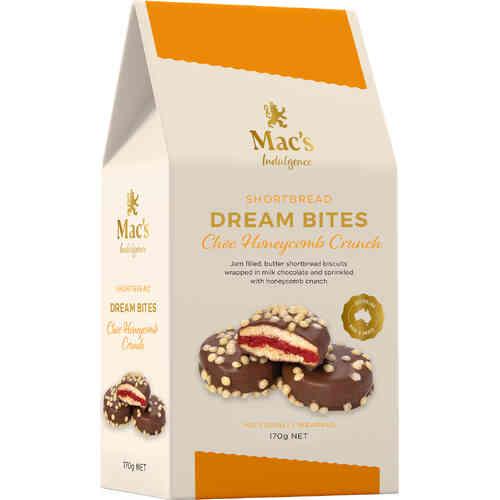 MAC'S INDULGENCE SHORTBREAD BITES CHOC-HONEYCOMB CRUNCH
Jam-filled, butter shortbread biscuits wrapped in milk chocolate and sprinkled with honeycomb crunch. Mac's Indulgence Shortbread Dream Bites Choc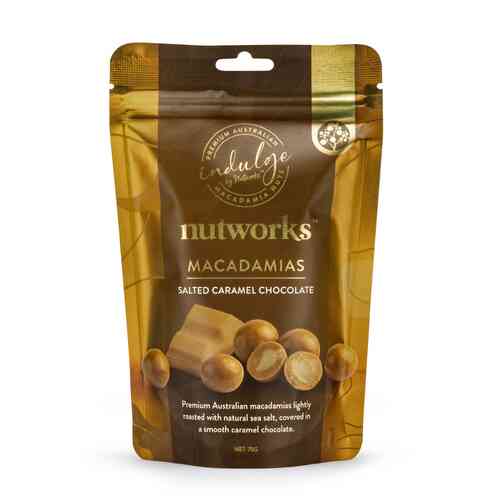 NUTWORKS SALTED CARAMEL CHOCOLATE MACADAMIAS
Premium Australian Macadamias lightly roasted with natural sea salt, covered in a smooth caramel chocolate. Using premium macadamias only, these packs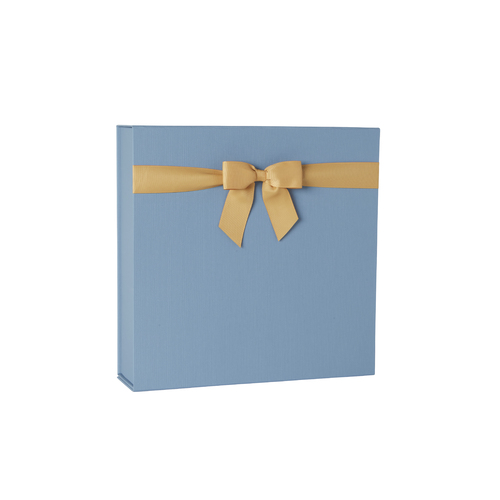 PREMIUM HAMPER BOX WITH GOLD RIBBON
Our stunning new French Blue Gourmet Hamper Box is sure to impress and is finished with quality gold ribbon.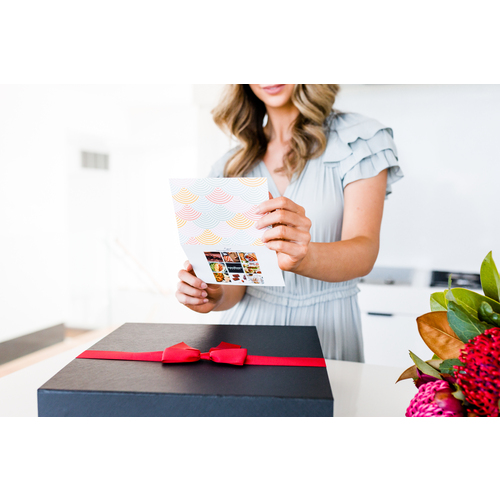 FREE PERSONALISED GIFT CARD
Send a personalised message on one of our FREE gift cards with options to suit every occasion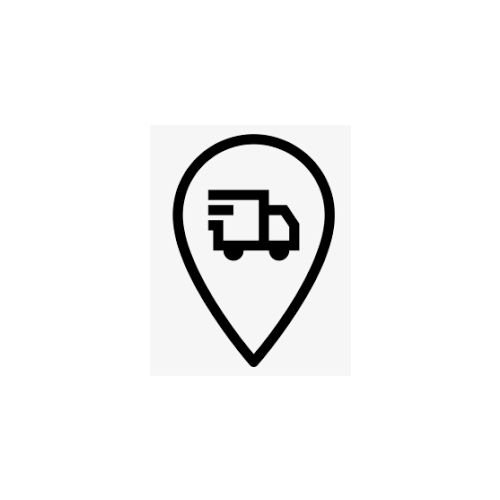 TRACK & TRACE ON ALL PARCELS
You will receive an email when we have packed and dispatched your order with the information you need to track the delivery Australia-wide
Very infrequently, we may be out of stock of an individual component in this hamper. Not to worry, though! We will always substitute a missing product for one of equal or higher value. In most cases, we'll even keep the category of product the same. In the unlikely event that it happens, any substitution of products within a hamper will most-likely be just a different flavour or variety of the same product.
Why they'll love this hamper:
Dive deep into the world of culinary delight with the Chocoholic Hamper, presented exclusively by The Gourmet Pantry. As Australia's go-to for Luxury Gourmet Gift Hampers, our Chocoholic Hamper offers an unrivalled medley of premium sweets, making it a perfect selection amongst our wide range of Gourmet Food Hampers, Sweet Hampers, Non-Alcoholic Hampers, and of course, our esteemed Chocolate Hampers. Opening the Chocoholic Hamper is akin to discovering a treasure trove. Each item is nestled inside our French Blue Gourmet Hamper Box, an epitome of elegance, adorned with a sophisticated gold ribbon. This box speaks of opulence, promising the receiver a lavish experience before even unveiling its contents. Inside, the world of chocolate unveils itself in all its splendour. Leading the gourmet parade are the TCE - Belgian Chocolate Truffles. The Cocoa variant offers the pure, rich taste of Belgium in a bite-sized treat, exuding notes of premium cocoa that dances delightfully on the palate. Complementing this is the Marc de Champagne variant – a harmonious blend of creamy truffle and the effervescent charm of Marc de Champagne, ensuring every bite is an explosion of taste and texture. But the journey through the lanes of luxury doesn't stop here. Prepare to be enchanted by Mac's Indulgence Shortbread Bites Choc-Honeycomb Crunch. Imagine buttery shortbread, laced with jam and generously wrapped in milk chocolate, and topped off with a sprinkle of honeycomb crunch. This treat is not just a bite, but an experience – a dance of textures and tastes that tantalise the senses. Completing this hamper's gastronomic journey are the Nutworks Salted Caramel Chocolate Macadamias. Sourced from Australia's finest, these macadamias, lightly roasted with natural sea salt, find themselves lavishly cloaked in smooth caramel chocolate. The synergy of salty, sweet, and the nutty undertone creates a symphony of flavours, making them an irresistible indulgence. To ensure the recipient feels the special touch of personal care, each Chocoholic Hamper comes with a FREE Personalised Gift Card. Whether you're conveying birthday wishes, anniversary felicitations, or just a simple thank you, your message will make a heartwarming addition. Rest assured, with Track & Trace on all parcels, you'll be updated about your order's journey until its final destination, anywhere in Australia. To sum up, priced at just $99.95, the Chocoholic Hamper isn't merely a product but a sensory journey. From its aesthetic packaging to its exquisite contents, it promises a luxury that is bound to impress and delight. Perfect for every chocolate aficionado out there, this hamper, with its impeccable selection, stands as a testament to The Gourmet Pantry's commitment to quality and luxury.