Tastes of Country Indigenous Hamper with Mt Yengo Sparkling
Luxury Gourmet Hamper
$129.95
In stock | Ships now
FREE Delivery Australia-Wide

When will my hamper arrive?
Express Delivery
1-3 Bus. Days
VIC, NSW, QLD metro
2-5 Bus. Days
TAS & SA metro
3-6 Bus. Days
WA, NT & regional areas
Standard Delivery
2-5 Bus. Days
VIC, NSW, QLD metro
3-6 Bus. Days
TAS & SA metro
5-12 Bus. Days
WA, NT & regional areas
Express Shipping by Australia Post
- FREE!
| | |
| --- | --- |
| | Express Shipping is now only $17.95 per Gourmet Hamper! The service is $17.95 per box shipped. Expected delivery time is 1-3 business days (3-5 for NT & WA). Click here for most up-to-date ETAs. Different addresses or multiple hampers will incur extra shipping fees. Additional Gourmet Food products cannot be shipped inside a pre-packed hamper, so if you purchase 1 hamper and also additional products, you will incur two delivery fees. Australia shipping only. Combining Gourmet Hampers and Gourmet Food products will incur multiple shipping charges, as additional products can very rarely be included inside the hamper itself, and need to be shipped separately. |
Standard Shipping by Australia Post
- FREE!
| | |
| --- | --- |
| | FREE standard-speed shipping through the Australia Post network for all individual Gourmet Hampers that are over $100 each or Gourmet Food orders over $100 - expected delivery is between 4 and 6 business days (up to 8 for NT and WA). Click here for most up-to-date ETAs. For Christmas, we recommend taking advantage of our discounted Express Post rates. Due to uncontrollable delays within the Australia Post network, it is possible that orders may take longer than this timeframe to be delivered. Please note that hampers will incur a shipping fee (if under $100 each) per hamper, as they are shipped separately. Australia shipping only. |
Free Click & Collect - Surf Coast, Victoria
- FREE!
Free pick up from our facility in Torquay, VIC.
We'll send you an email once we've picked and packed your order and it's ready to pick up! Let us know what day and roughly what time you'd like to pick up your order using the Delivery Instructions field below, and we'll have it ready for you to pick up from 2 Sawmills Way, Torquay. Give us a call on 1300 936 406 for any additional questions or concerns.
| | |
| --- | --- |
| SKU | 9329772104893 |
| Barcode # | 9329772104893 |
| Brand | The Gourmet Pantry |
| Nutritional Information | Refer to individual products in hamper |
| Storage Conditions | Store in a cool, dry place |
What's inside this hamper?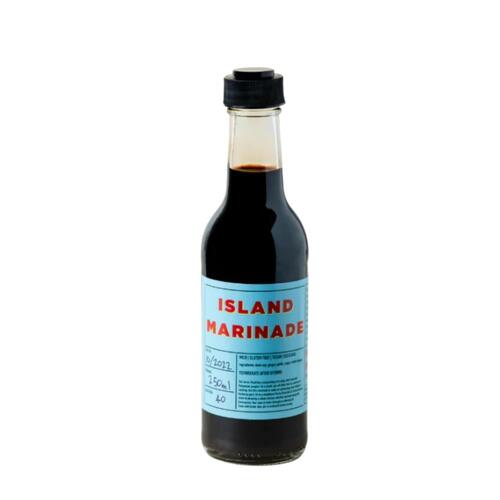 MABU MABU ISLAND MARINADE 250ML
Handmade in Melbourne by Torres Straight Islander, Nornie Bero. Use this dark soy, ginger & garlic marinade to make a delicious chicken or pork.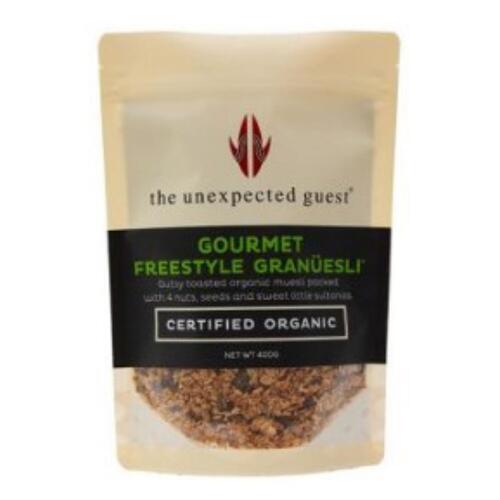 THE UNEXPECTED GUEST FREESTYLE GRANUESLI 400G
Gutsy toasted organic muesli packed with four nuts, seeds and sweet little sultanas.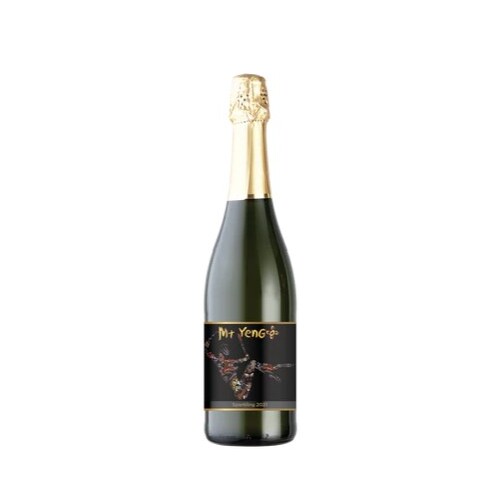 MT YENGO SPARKLING 750ML
Enjoy this Sparkling from Australia's first indigenous wine company. The Mother Earth Collection features art by Aboriginal Artist A. Prof Wayne Q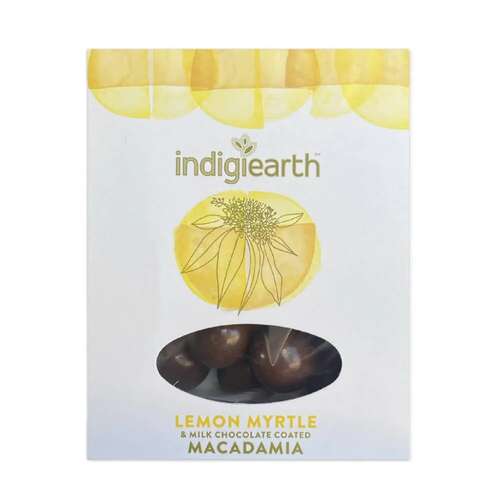 INDIGIEARTH LEMON MYRTLE CHOC-COATED MACADAMIA
Lemon Myrtle boasts an intensely citrus fragrance and flavour, and has long been used in Aboriginal cuisine and medicine. In the wild, it is found in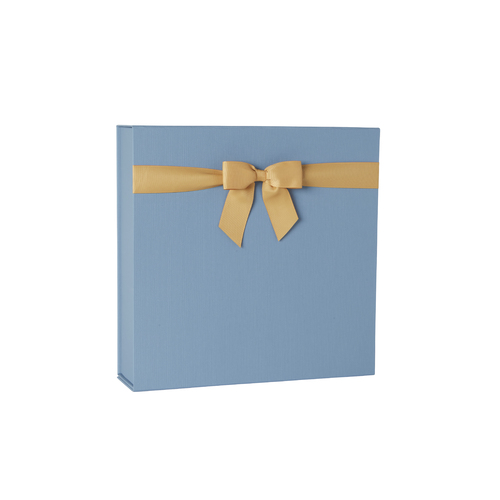 PREMIUM HAMPER BOX WITH GOLD RIBBON
Our stunning new French Blue Gourmet Hamper Box is sure to impress and is finished with quality gold ribbon.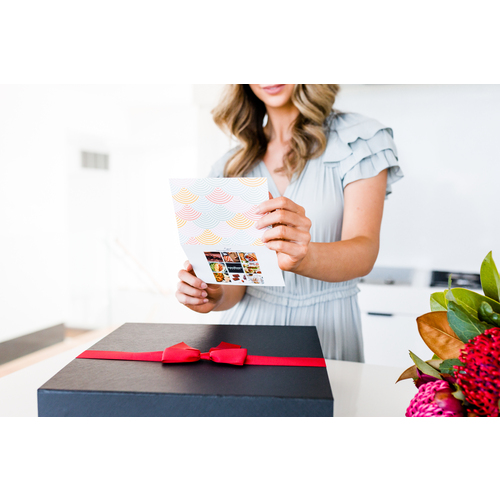 FREE PERSONALISED GIFT CARD
Send a personalised message on one of our FREE gift cards with options to suit every occasion
FREE STANDARD DELIVERY AUSTRALIA-WIDE ON THIS PREMIUM HAMPER
All our Standard Delivery orders are sent with Australia Post with deliveries made during business hours Monday to Friday – except public holidays.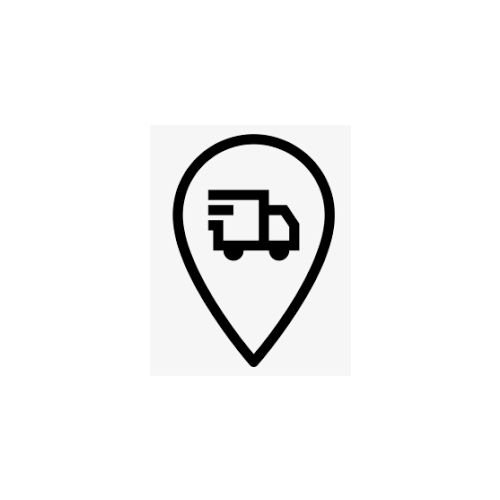 TRACK & TRACE ON ALL PARCELS
You will receive an email when we have packed and dispatched your order with the information you need to track the delivery Australia-wide
Very infrequently, we may be out of stock of an individual component in this hamper. Not to worry, though! We will always substitute a missing product for one of equal or higher value. In most cases, we'll even keep the category of product the same. In the unlikely event that it happens, any substitution of products within a hamper will most-likely be just a different flavour or variety of the same product.
Why they'll love this hamper:
Discover the essence of Australia with The Gourmet Pantry's exquisite Tastes of Country Indigenous Hamper with Mt Yengo Sparkling. Meticulously curated, this luxurious gourmet gift embodies the rich culture and indigenous spirit of the land Down Under, making it the ideal present for celebrating life's treasured moments. Encased in our ravishing French Blue Gourmet Hamper Box, adorned with a lavish gold ribbon, this hamper showcases the epitome of sophistication. The regal presentation will captivate their attention, even before they delve into the sumptuous contents within. Beginning with a bottle of Mt Yengo Sparkling, this delightful sparkling wine hails from Australia's pioneering indigenous wine company. Celebrating Aboriginal Artist A. Prof Wayne Quilliam's spectacular artwork, the Mother Earth Collection radiates indigenous artistry, ensuring every sip offers a hint of Australia's mesmerizing heritage. As they indulge in the effervescence of the sparkling, they'll find the aromatic allure of the Mabu Mabu Island Marinade irresistible. Crafted in Melbourne by Torres Strait Islander, Nornie Bero, this marinade, brimming with dark soy, ginger, and garlic, promises a tantalising flavour journey. Perfect for marinating chicken or pork, this sauce can transform a simple dish into a culinary masterpiece. For those serene mornings, the The Unexpected Guest Freestyle Granuesli awaits. This organic muesli, teeming with nuts, seeds, and sultanas, provides an energising start to their day, harmoniously fusing health and taste. Of course, no hamper would be complete without a touch of sweetness. The Indigiearth Lemon Myrtle Choc-Coated Macadamia unveils an intoxicating blend of citrus fragrance and the richness of macadamia. Sourced from the subtropical rainforests of Queensland, the Lemon Myrtle accentuates the gourmet delight, echoing centuries of Aboriginal culinary and medicinal traditions. Each hamper also encompasses the promise of uncompromised service from The Gourmet Pantry. With free standard delivery Australia-wide, we ensure their gift arrives with care. Plus, every hamper is accompanied by a free personalised gift card to convey your heartwarming messages and a track and trace feature, granting peace of mind as they await their special parcel. Priced at $129.95, this hamper fuses the finest elements of indigenous Australian cuisine with premium quality, making it an unforgettable gift. Whether commemorating a birthday, anniversary, or just sending love from afar, the Tastes of Country Indigenous Hamper encapsulates the heartbeat of Australia, ensuring their senses are thoroughly tantalised. Dive into the depths of authentic Australian heritage with The Gourmet Pantry's unique Tastes of Country range. Celebrating the very essence of Indigenous Australian culture, this curated collection doesn't just serve as a gastronomic delight; it's a bridge connecting millennia-old traditions with modern gourmet exploration. As Australia's premier purveyor of luxury gourmet hampers, our commitment to highlighting and uplifting First Nations communities is at the forefront of this initiative.

The Tastes of Country range is more than a selection of gourmet products; it's a testament to the rich tapestry of Aboriginal and Torres Strait Islander history and craftsmanship. We've proudly collaborated with 100% Aboriginal Owned Businesses across this vast nation, capturing the heartbeat of ancestral lands in each hamper. These exquisite offerings weave a narrative of the Indigenous connection to Country, a bond carved deep into the Australian landscape, infused with memories, traditions, and sustainable practices spanning tens of thousands of years.

At The Gourmet Pantry, we recognise the immense value that Indigenous businesses bring – not just through the unparalleled quality of their products but also the wealth of knowledge, sustainable practices, and age-old traditions they represent. This respect for First Nations' communities drives our dedication to supporting their ventures and ensuring their narratives resonate in today's contemporary landscape. Engaging with these Indigenous enterprises as sovereign entities, we honour their unique business practices rooted in a deep understanding and respect for their Country. Every partnership we foster reverberates with this ethos, a commitment to mutual respect, understanding, and collaboration.

Our Tastes of Country range offers a diverse palate of flavours, textures, and stories. From Uncle Charlie's nostalgic bush tucker popcorn, embodying 80,000 years of trade and storytelling, to Mt Yengo Wines' fusion of First Nations values with contemporary winemaking, every product is a sensory voyage through Australia's heartland. Businesses like Indigiearth and DreamTime Tuka symbolise the resilience and innovation of Indigenous entrepreneurs, marrying traditional ingredients with modern culinary techniques. Each bite, each sip, is a celebration of Australia's First Nations peoples, their wisdom, and their unwavering connection to the land.

In the vast expanse of Australia's gourmet marketplace, the Tastes of Country range stands distinct, showcasing the remarkable intersection of ancient Indigenous cultures and contemporary gourmet delights. But our commitment goes beyond just bringing these products to discerning gourmands. With every hamper purchase, we actively contribute to the Sovereign Wealth Fund, a testament to our dedication to fuelling Indigenous economic development and giving back to the very communities that have enriched our hampers. This initiative underscores our belief in the symbiotic relationship between consumer, producer, and the land - a holistic circle of support, growth, and respect.

Furthermore, our association with Supply Nation cements our promise to connect with verified Indigenous businesses, nurturing an ecosystem of collaboration that benefits both First Nations communities and our customers. We take immense pride in offering a platform where Indigenous voices are heard, stories are shared, and a legacy of sustainable business practices is celebrated.

The journey with our Tastes of Country range is not just about savouring exquisite gourmet products; it's an invitation to be part of a greater movement. A movement that honours First Nations' traditions, supports Indigenous economic growth, and indulges in the finest that Australian lands have to offer. Through these hampers, we wish for our customers to experience the deep-rooted passion, the timeless tales, and the rich heritage that every Indigenous producer pours into their craft.

In essence, choosing a hamper from the Tastes of Country range is an affirmation of one's commitment to recognising, respecting, and relishing Indigenous Australian culture. It's an opportunity to partake in a story that spans ages, to support entrepreneurial dreams, and to savour gourmet delights that are as rich in flavour as they are in history. At The Gourmet Pantry, we remain steadfast in our commitment to spotlighting and championing First Nations communities, and through the Tastes of Country range, we invite you to celebrate and support this shared vision with us.