Here are some sure-fire activies to surprise and celebrate her on Mother's Day. From breakfast in bed through to champagne nibbles, there are many ways to let her know how much she is loved and appreciated. Whether it is your mum, your wife, your grandmother, your step-mum, or someone you know that deserves to be acknowledged on the day - grab this list and start planning.
1 – Breakfast in Bed
Let her stay in bed on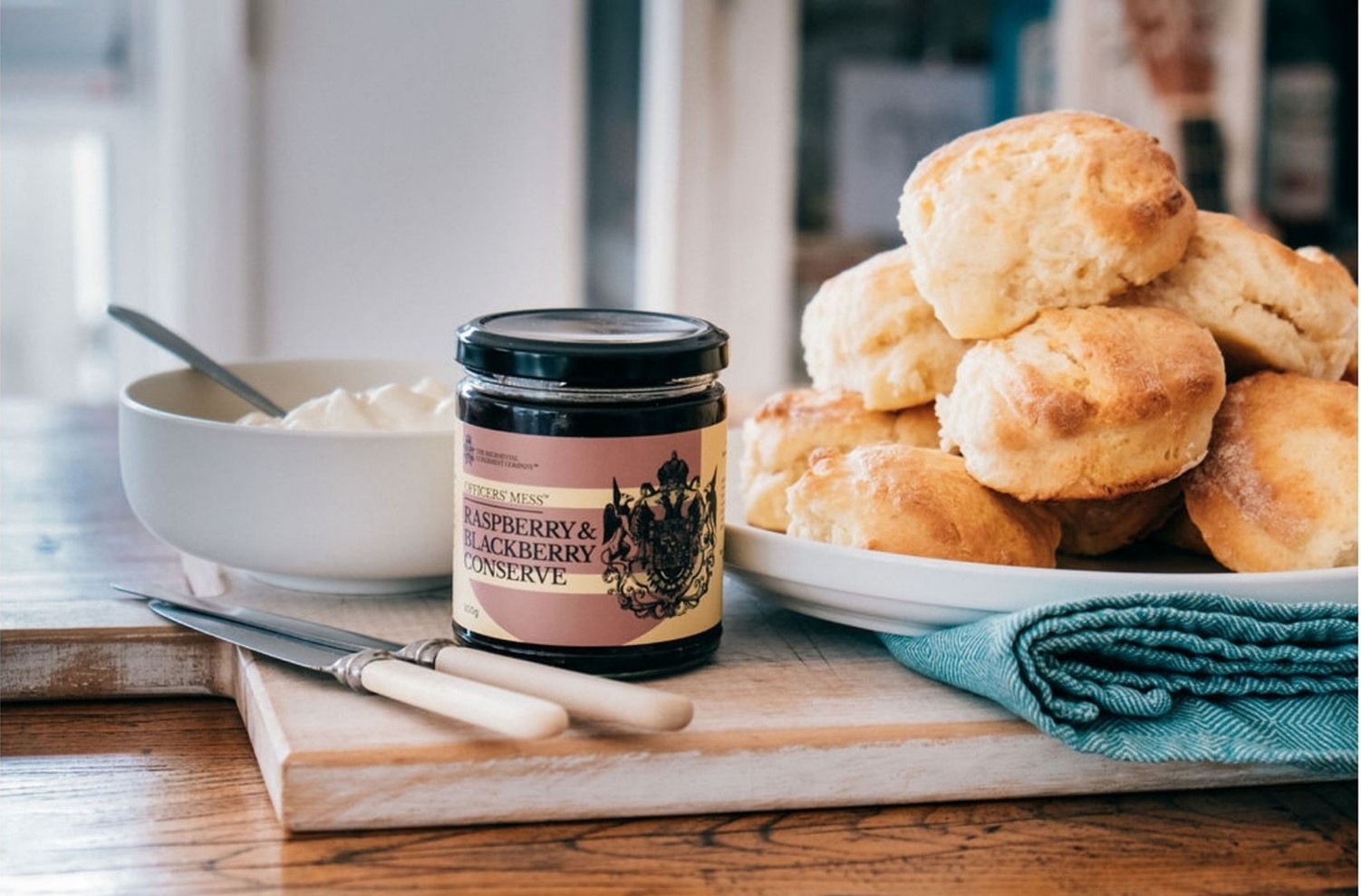 Mother's Day morning and surprise her with a tray of breakfast goodies. Whether it is bacon and eggs, toast, cereal, crumpets, croissants, or porridge – being able to stay snuggled in bed and treated to a breakfast tray will be a real treat. Place some fresh flowers out of the garden and deliver it with a hot cup of tea or her favourite coffee. Remember to clean up in the kitchen too!
2 – Go for a stroll
Take a stroll. Whether it's around the block, to the local park or along the beach – going for a walk is a great way of spending time with your mother. Grab a takeaway coffee along the way and enjoy the fresh air and sunshine.
3 – Make Morning Tea
Set the table for a delicious Morning Tea especially for her! Make a pot of tea or her favourite coffee. Cut some fresh flowers from the garden for the centre of the table. Grab a selection of pastries such as croissant or danishes or make scones using the famous Lemonade Scone Recipe from CWA below. We love this recipe and smother them in lashings of The Regimental Condiment Company's Officers' Mess Raspberry & Blackberry Conserve and freshly whipped cream.
CWA Lemonade Scone Recipe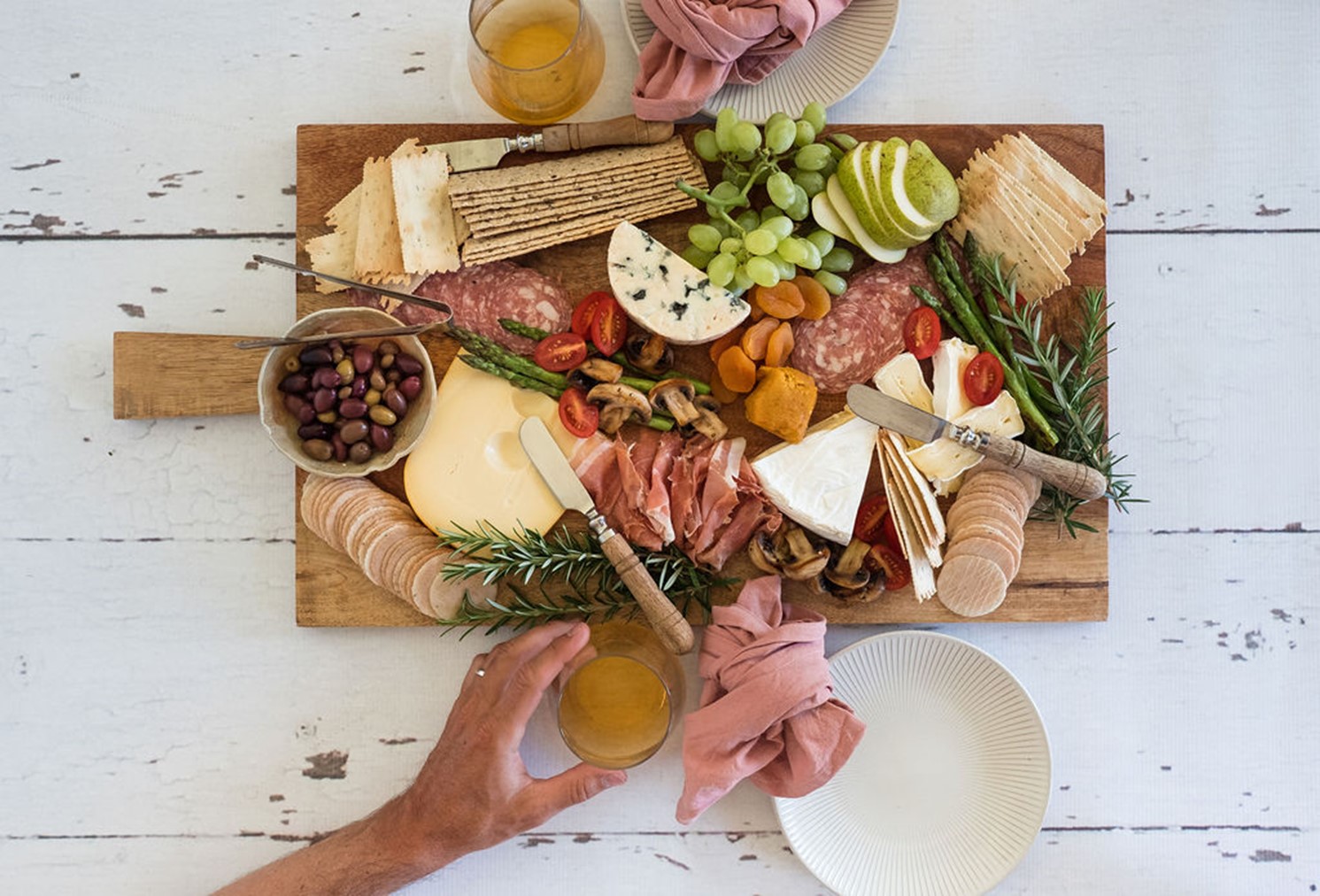 A classic scone recipe perfect for morning or afternoon tea.
Ingredients
Pure Cream – 1 cup
Lemonade – 1 cup
Self-Raising Flour – 3 cups (plus a little extra for dusting)
Pinch of Salt
Milk for brushing
Serve with Jam and Cream
Method
Preheat Oven to 200 C (or 180 C Fan Forced)
Sift flour in large bowl, add cream and lemonade.
Fold gently until combined
Turn dough onto floured surface and shape to an even thickness
Cut dough into circles using scone cutter or use a floured glass
Brush with milk and place onto greased oven tray
Bake for ten minutes.
4 – Long Lunch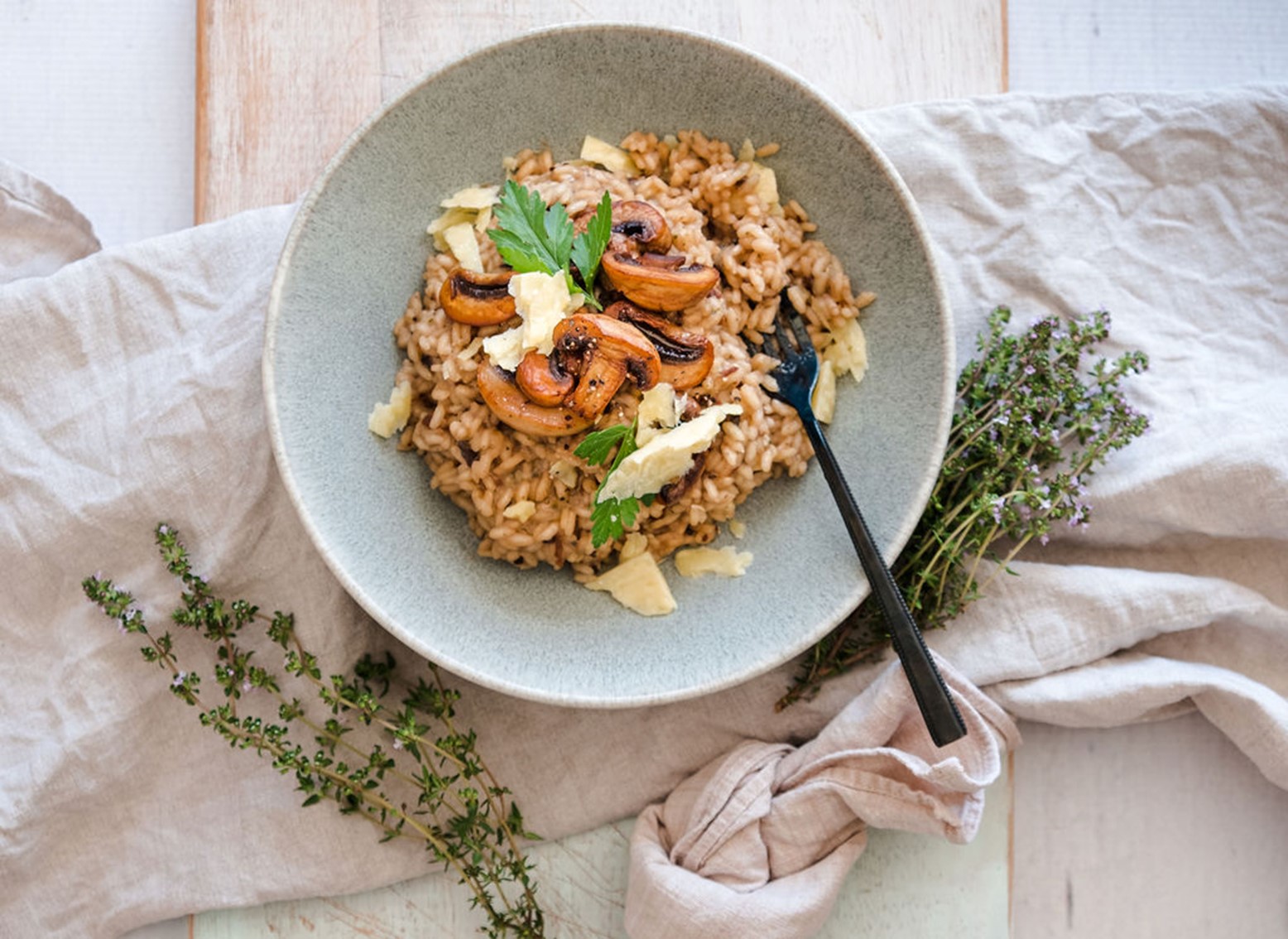 Make it easy for her to relax over a long lunch. Whether it's a roast with all the trappings, a simple salad, or a delicious charcuterie board – sitting down together for a meal prepared just for her is going to be appreciated. For a rustic charcuterie board arrange the following items over a wooden cheese board or platter.
Make sure you get a selection of delicious meats like fresh ham, prosciutto, salami, or kabana. Add a variety of cheese including creamy brie, tasty cheddar and even some aromatic creamy blue cheese. Bring the crunch with crackers. We love the selection of crackers from Valley Produce Company including Valley Seed Crisps, Artisan Flatbreads, Pita Crisps and Crackerthins.
Add delicious accompaniments like the Valley Produce Company Fig & Olive Fruit Pyramid, Kalamata Olives from Kangaroo Island Olives, or sundried tomatoes, marinated mushrooms, or artichokes. Add fresh fruit and vegetables like grapes, cherry tomatoes and asparagus.
5 – Afternoon Tea
Delight her with afternoon tea. Prepare freshly made sandwiches or make a delicious slice or bake her favourite cake and set a fancy table with fresh flowers, linen, and tableware. Put a vase of fresh flowers in the centre and put a bottle of bubbles on ice! We love G.H. Mumm Cordon Rouge Brut NV – it's the perfect way to celebrate with Mumm.
6 – Drinks & Nibbles
Get the family together for drinks and nibbles and enjoy a relaxed cheese platter over some great conversation and fun times. If you are lucky enough to have an outdoor dining area – set the table with a place of honour for the special women in your life – and get ready to enjoy the fresh air. A glass of bubbles or crisp white wine pairs perfectly with cheese and nibbles for a relaxed Sunday afternoon gathering.
7. Dinner & Drinks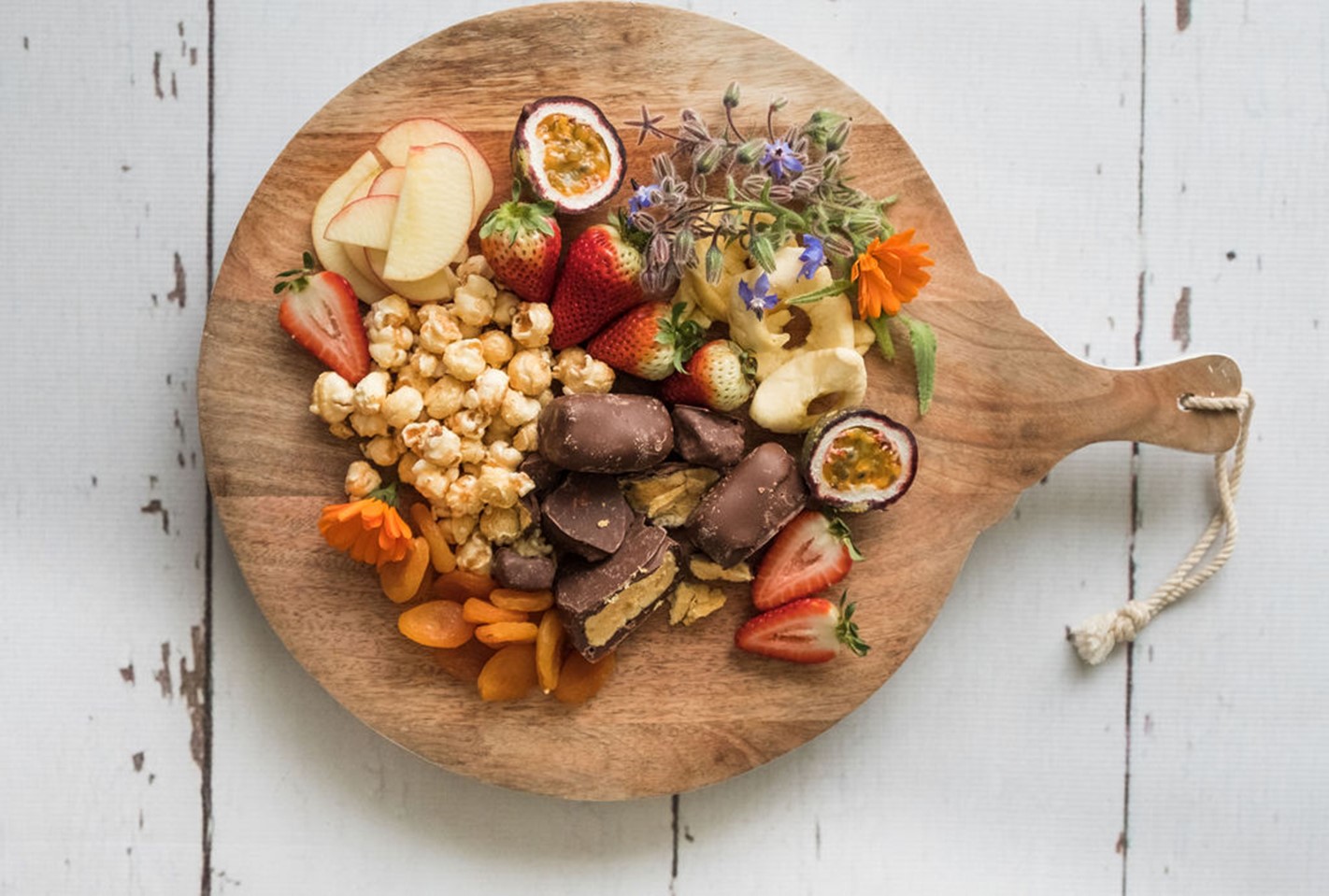 Make a home cooked meal she will love. Set the table, dim the lights, and light a candle to add to the atmosphere and gather to share a meal. There are loads of great easy-to-prepare meal options available – we love the Maya Kaimal Indian Simmer Sauces which are so simple to make and packed full of amazing flavours – our favourites are Butter Chicken or Tikka Masala. Or the kids could try their hand at the Gourmet Italian One Pot Meals from Tiberino, such as the Tiberno Linguine Capers and Olive Sauce. She will be so impressed with the tasty risotto or pasta meals – we love the Risotto with Porcini & White Truffle Oil – seriously delicious but oh so simple to prepare. Enjoy with a glass of champagne to start or pair with a favourite red.
8. Delicious Dessert
Finish Mother's Day on a high with a decadent Dessert Platter. Choose a selection of her favourite chocolates, sweets, nuts and fruits and pile them high over a wooden board or platter for a dessert that is guaranteed to wow. The Double Coated Honeycomb from Melbourne Cocoa and the Honey Popcorn from The Regimental Condiment Company are always popular on a dessert platter. Pile them high with grapes, strawberries, and blueberries for a leisurely grazing dessert.
Browse our Mother's Day range for more ways to make mum feel special this Mother's Day, especially our Gourmet Gift Hampers, which make the best Mother's Day presents.